Travel Teams
We go where the work is. Our Repair and Construction Teams are the best in the industry! ECR personnel are highly skilled veterans, well trained in safety, marine and industrial applications. Our Repair/Construction Teams are comprised of our most experienced employees to ensure our client's projects are completed on time and within budget. Our personnel are very accustomed to mobilizing teams, equipment, and resources to various remote worksites. Our business systems allow for remote support to ensure conformance to our established processes and procedures. ECR is dedicated to providing its clients with the highest quality workmanship available, while providing a safe and environmentally conscious posture in all its endeavors, regardless of the work location.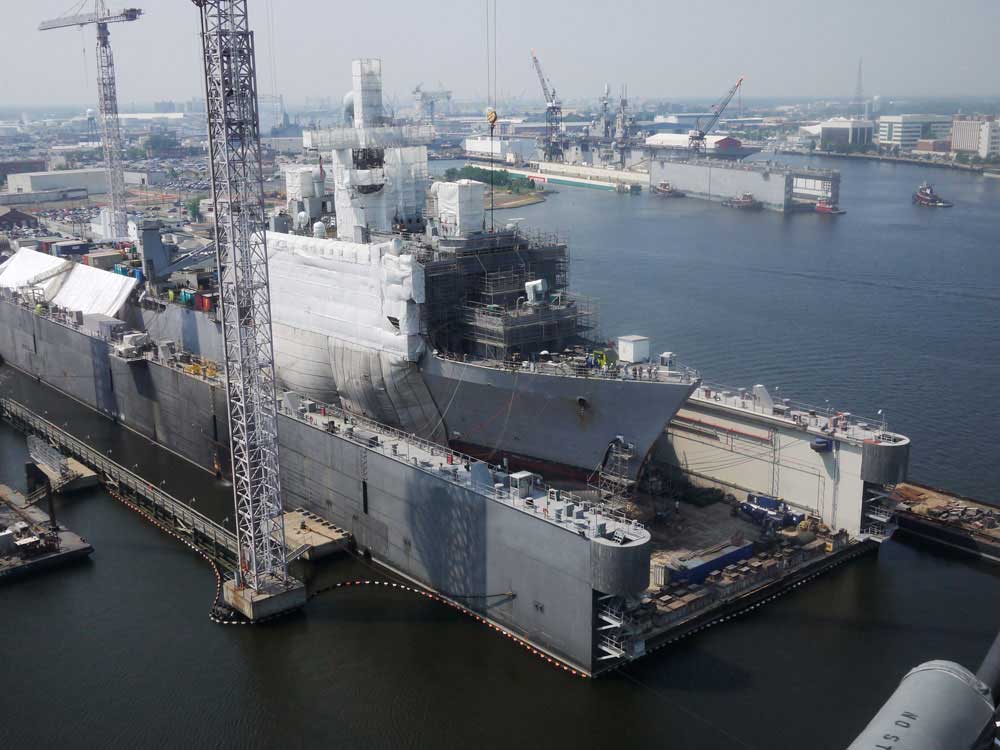 ECR are comprised of the following trades:
Certified Welders (TIG, STICK, FCAW) Pipe, Structural, all processes, certified in accordance with NAVSEA, ABS, and AWS
Qualified Inspectors (NDT, paint, mechanical...)
Pipefitters (Silver Braze Certified)
Qualified Helpers (3rd Class Mechanic)
Sheet Metal Mechanics
Shipfitters
Riggers
Insulators
Boilermakers
Carpenters
Electricians
Painters / Blasters
Inside / Outside Machinists
Crafts Foremen
Superintendents
Project Managers
ECR can also provide complete coast-to-coast and worldwide support to our customers through our multiple locations. We have the ability to dispatch qualified teams wherever and whenever needed on very short notice.
Our Mobile Repair Teams are:
Rapid Response Teams, a phone call , e-mail or text away
Composed of qualified experts
Fully equipped for the task at hand
Available anytime - anywhere
ECR has completed work in Guam, Japan, Hawaii, San Diego CA, Portland OR, Bremerton WA, Mobile Al, Savanna GA, Tampa FL, Key West FL , Jacksonville FL , Morehead City NC, Charleston SC, Norfolk VA, Bayonne NJ, Baltimore MD, and many more.
If you need qualified manpower for your job, you need ECR. It doesn't matter where in the world you are… "We have tools and skills"